Hover
Hover
Hover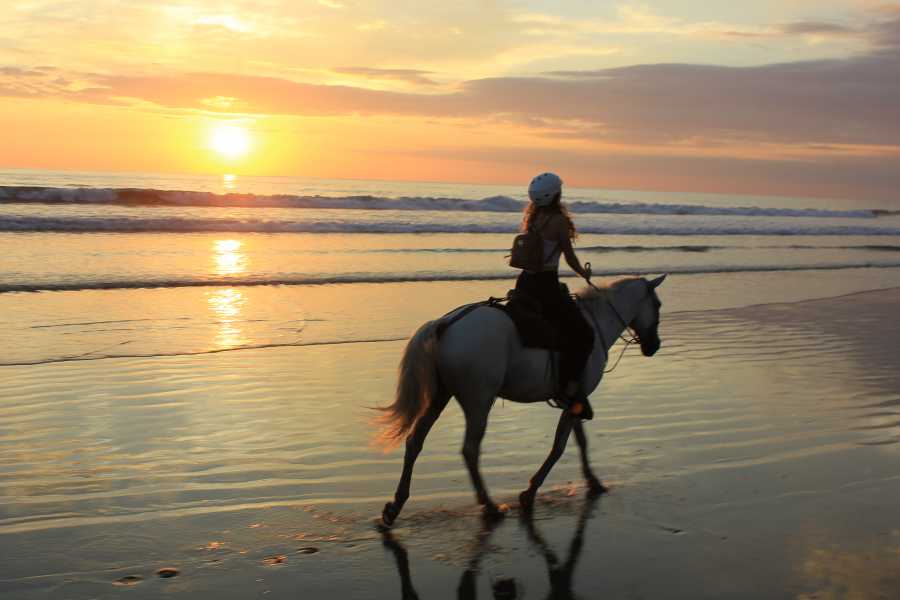 Hover
Hover
Hover
Hover
Hover
Hover
Hover
Hover
Hover
Hover
Sunset at the beach Horseback Riding at La Merced Wildlife Refuge
$70.00
Watching the sunset from the back of a horse sounds like the perfect way to finish of the day for you? Then book your sunset horseback ride here with us!
Description
Uvita Horseback Riding, sunset at the beach, family and kids friendly, Marino Ballena National Park, Hermosa beach. Bilingual Guide. Rancho La Merced.
Departure: 4:00 p.m. The tide needs to be appropriate.
Estimated time: Depends on the tides
Includes: Bilingual (English/Spanish) guide, all
equipment needed (including helmet), snack at the end of the
tour, 2 1⁄2 hours of riding.
Requirement: No allergies to horses, no backpain, Maximum limit of weight 150 kilos / 300 pounds.
Itinerary
Itinerary
At la Merced wildlife refuge horses are carefully trained for you to have a pleasant experience. You will go through the refuge amidst the forest, on the beach or in the river. You may visit Playa Hermosa Beach, adjacent to Ballena Marine National Park, ride in the woods or toward the waterfall and take a dip or enjoy an astonishing sunset. All of these within the reserve!.
Groups are kept individualized as they book the tour, in order to have an enjoyable experience.
Terms and Conditions
Children under 5 years are not recommended but they can ride with an adult at the same horse, the company provides helmets and special and kids pay the same price, both cases the parents take all the responsibility for the kids.
Weather conditions
Any tour will be canceled for the weather conditions if those put at risk the health and safety of the customers, in this case, the payment will be fully refunded, or the tour will be rescheduled.
Clients must not be under the influence of drugs or alcohol.
The customer takes all responsibility for personal injury.
If you require medical treatment is your responsibility to carry it with you.
Pregnant Women
The company does not recommend doing the trip.
We recommend you not travel with valuable things.
The company is not responsible for lost or stolen things.
Cancelations before 48 hours are 90% refundable, and less than 48 hours of the time of the tour are nonrefundable. Maximum limit of weigh 150 kilos / 300 pounds.